ARE YOU HAPPY WITH THE WATER YOU DRINK OR WOULD YOU LIKE TO DISCOVER A JAPANESE WATER YOU WILL NOT FIND IN THE STORE ? 
KANGEN, water that suit's you !
VISIT THE OFFICIAL WEBSITE
ENAGIC.COM
PRESENTATION EACH SUNDAY 
9:00 pm Paris time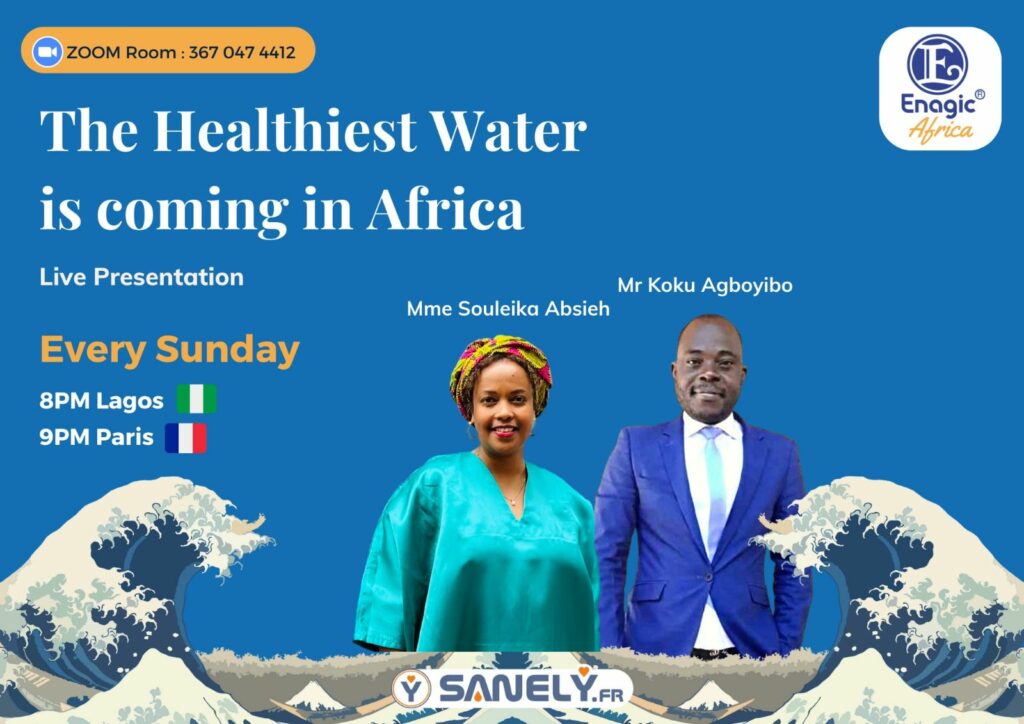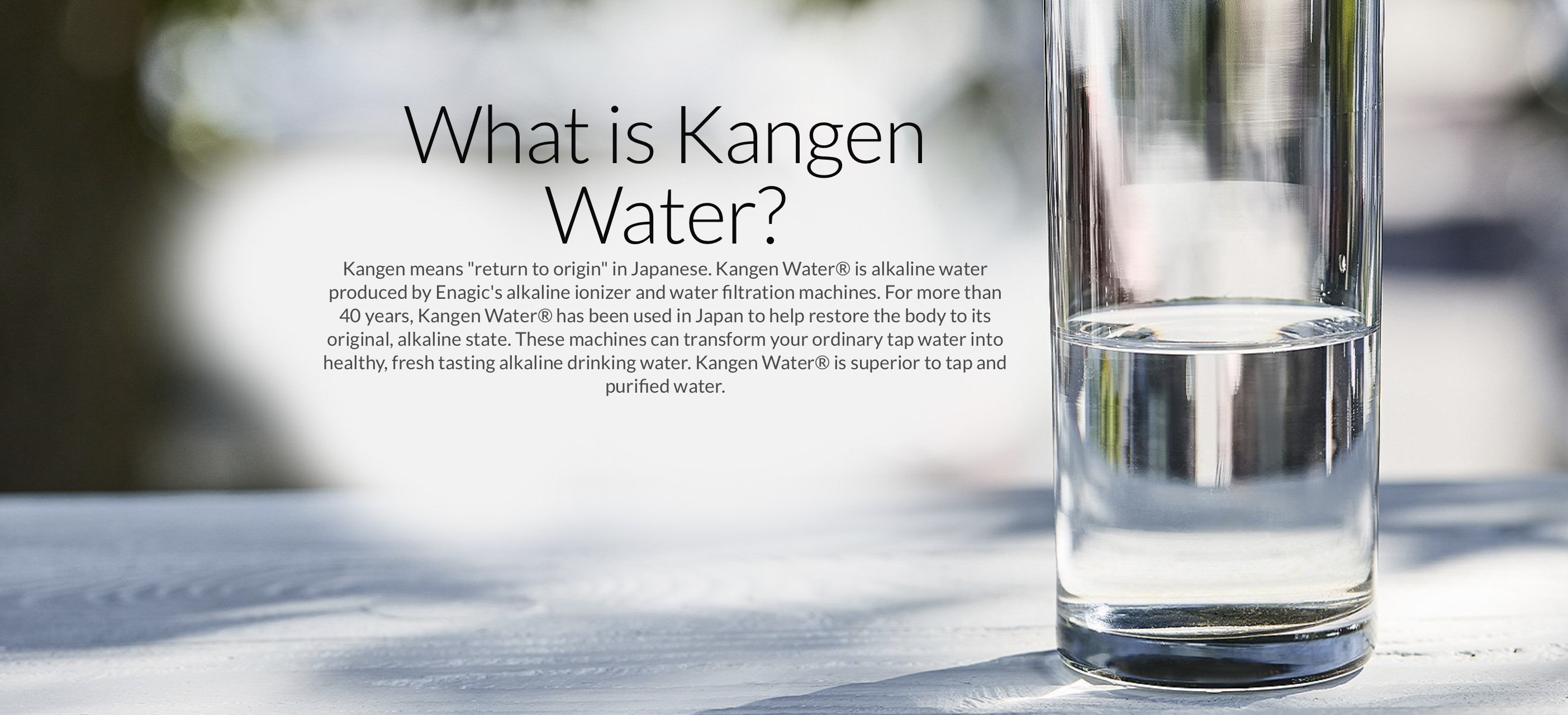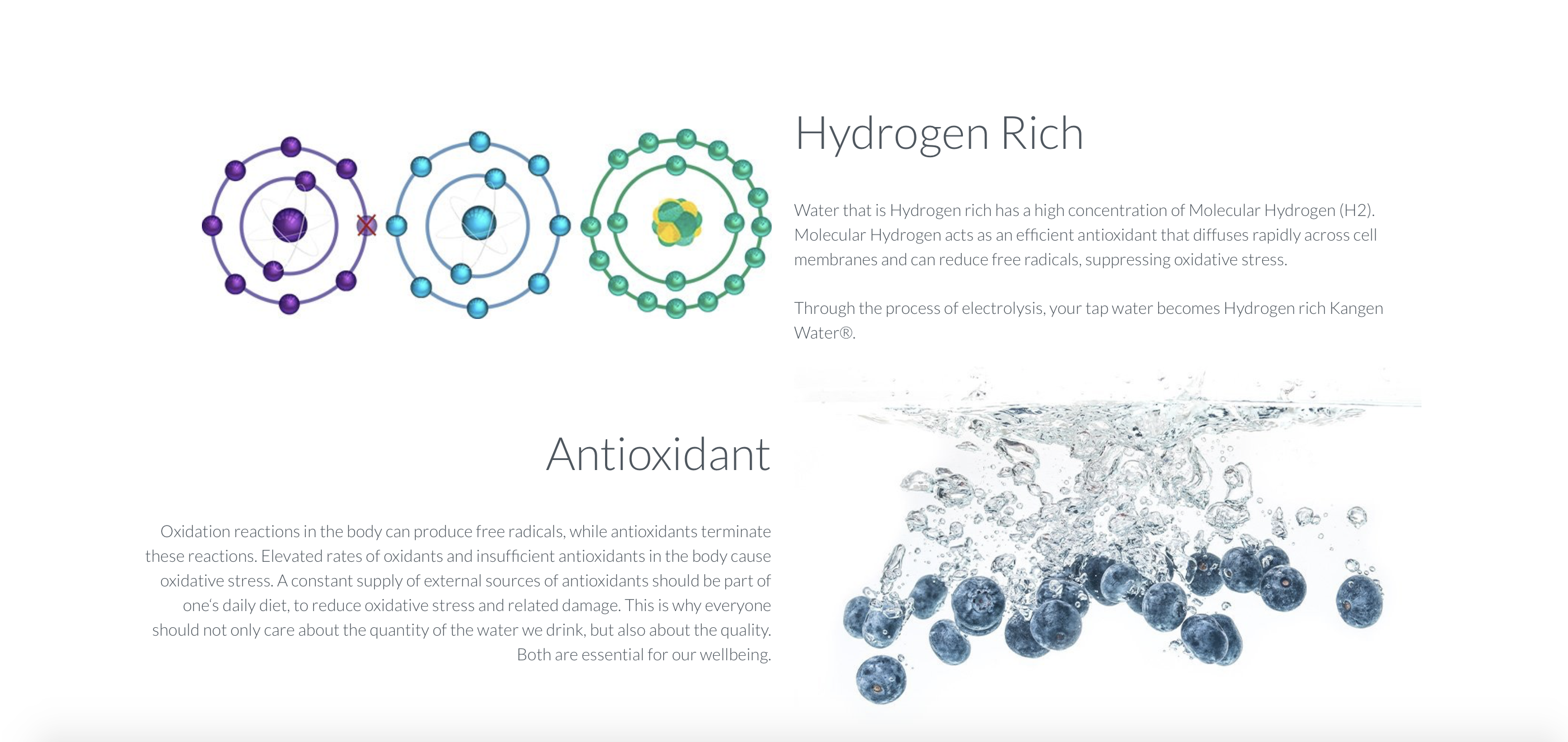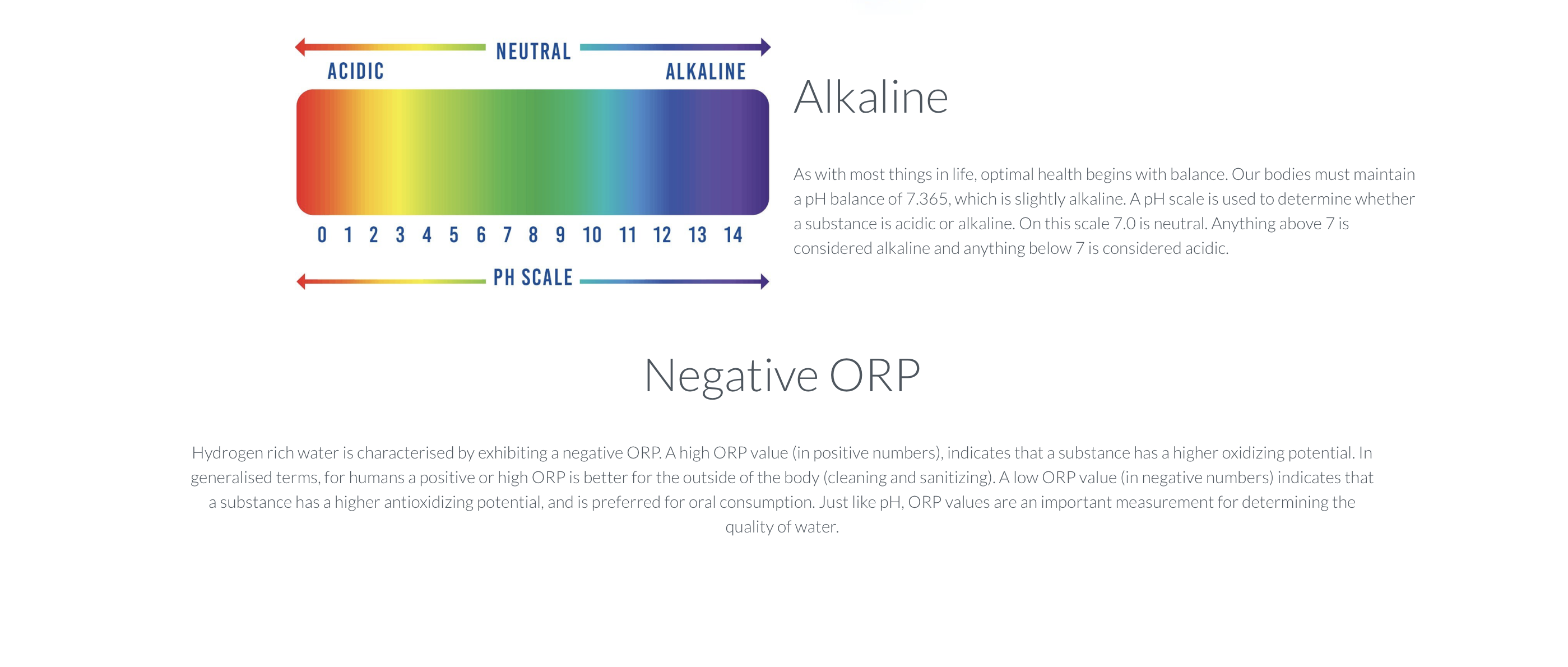 The properties of the water, all together make it unique and such a gift for bodies !
Kangen, the water that suits you ! Your body is at least 70% of water. But what water are you made of? Not all water is created equal !
Will the state of the water change when heated or refrigerated?
The state of the water does change when the water is heated or chilled. When heated, the ORP and pH changes. When chilled, the ORP will change but the pH will remain the same for up to a week based on the quality of water.
Can Kangen Water be used to take medication ?
No. Medication should be taken with 7.0 pH Clean Water. Which can come from the Kangen Fontain too.
Are there benefits when consuming Kangen Water?
The benefits of consuming Kangen Water® are the minerals it contains and the optimal hydration it offers.
What is Mengen Effect of consuming Kangen Water?
Depending on how it is consumed, and on the individual's physical state, it is possible (although uncommon) to experience constipation or diarrhea a few days to a few weeks after first starting to drink it. In herbal terms this is known as the Mengen effect1. The two conditions are particularly similar in that both cases, the remedy is so effective that it has a negative effect. If this occurs, the amount of intake should be reduced to half or a fourth of the previous amount until symptoms clear. Once symptoms have subsided, it is okay to resume intake. However, increasing the amount of intake will not alleviate the symptoms. Since halting intake completely may also affect the body, it is best to continue intake, but in lesser amounts. If there are no signs of improvement, please consult a doctor or pharmacist.

1Mengen effect – Your body may start hurting several hours or a day after you receive chiropractic. The technical term for this is the Mengen effect. It is a natural physical response, where the body tries to go back to normal after muscles and bones have been adjusted.
And what is beauty water (acidic water) and Strong Acidic Water?
Acidic water has a pH of around 5.5-6.5. The Japanese Ministry of Health, Labor and Welfare has certified acidic water as an astringent1.

1Astringent – Acidic water works as an astringent for toning your skin. 'Astringent water' refers to acidic beauty water.
How do I use Kangen Water for beauty care?
Because winter air is extremely cold and dry, skin care is especially important during this time. Without taking care of your skin properly, you will suffer from dry and rough skin. Bodily fluids play an important role in maintaining your body temperature and the health of your skin. Drinking alkaline Kangen Water® can help maintain glowing, smooth skin. Since it is important to maintain your skin's pH level between 5.0 and 6.0, we recommend spraying acidic water1 on your skin at regular intervals throughout the day. During the winter, bathing in acidic water can help preserve the moisture of your skin. We also recommend that you eat foods and fruits that include high levels of vitamin C, A and E. Treating your skin with beauty water will let you enjoy life even more by giving you smooth and youthful skin.

1Acidic water – Acidic ionized water produced by electrolysis with a pH between 4.0 and 6.5. Its astringent effect is certified by the Japanese Ministry of Health, Labor and Welfare. Excellent for skin care.
What is the proper method of Strong Kangen Water/Strong Acidic Water, and how long do they last?
Among the five types of water produced by LeveLuk, the two types for drinking (purified water/Kangen Water®) must be used fresh. Please keep these two types of water in the refrigerator for no more than 4-5 days and replace the water in your take-out bottle everyday. For water used for domestic purposes, including Acidic Water, Strong Acidic Water and Strong Kangen Water, less care is required, but we recommend changing your supply once a week. To store, please place the water in a lightproof container1, fill it to the very top to avoid unnecessary contact with air, and store it in a cool, dark place (the refrigerator is ideal).
1Lightproof container – Container that keeps light out.
How do we begin drinking Kangen Water?
It is most common to begin by setting a low pH1 level (between pH8 and pH9.0), and gradually increasing the amount of intake. After continuing regular intake for about two weeks, gradually adjust the pH level and amount of intake (between pH9.0-pH9.5) based on your bodily needs and physical condition. The Kangen Water® should be as fresh as possible.
For children or seniors, set the pH level at an even lower level upon starting, and gradually increase it as the body adjusts to the current pH level.
In the case of infants (until about a year old), since breast milk or milk is the only thing they consume, the intestinal movement is generally different from adults, and the use of Kangen Water® is not encouraged until the infant begins to consume more sophisticated foods. In any case, Kangen Water® should not be used to make powdered milk for infants.

1pH – The logarithm of the reciprocal of hydrogen-ion concentration in gram atoms per liter. It is used as a measure of the acidity or alkalinity of a solution on a scale of 0-14 (where 7 is neutral).
What is the proper amount/method of drinking Kangen Water?
There are no set rules regarding how to drink Kangen Water® or how much to consume.
Kangen is Made in Japan
The machines are individually assembled by artisans and then inspected, tested, and certified by highly-trained QC engineers.
Get fast and efficient support from our experienced technicians and international service centers when needed. Always ask your water-ionization system provider for the kind of support service and warranty you will get from them.
Kangen : who is the founder ?
Enagic celebrates over 4 decades as a specialized manufacturer of high quality water ionizer generating systems. Today Enagic's pledge to realize a revolution in True Health – in the form of physical health, economic health and mental health – is supported by thousands of people around the world.
The human body is comprised of over 70% water. It is no exaggeration to say that « the basis of vitality and long life is water. » Enagic offers safe water that can be used with confidence to benefit health, beauty, sanitation and cuisine.
Enagic is an integrated development, manufacturing, sales and service company of alkaline ionizer technology.
As the evolution of information technology continues we have entered the age of « human technology marketing. » Market vitality now depends upon a merging of high technology and the personal relationship between human beings. Enagic is teaming up with an international network of offices and numerous distributors around the world to spread the word « water and health » while building a global company with worldwide operations.
Hironari Ohshiro
CEO Enagic International
Enagic® is environmentally responsible
Without protecting the environment, a healthy, comfortable life for people cannot be achieved.– Hironari Ohshiro, CEO Enagic International, In

PRESENTATION EACH SUNDAY 
9:00 pm Paris time